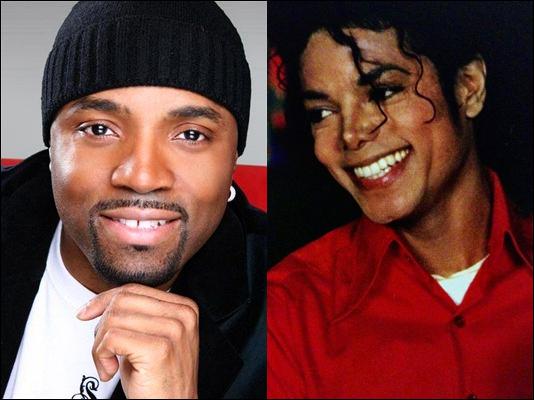 MIAMI BEACH, Fla., Dec. 4, 2014 /PRNewswire/ — Next Galaxy Corp. (OTC: NXGA) a leading developer of innovative content solutions and fully immersive Consumer Virtual Reality technology is pleased to announce the Company will be working with Grammy Award-winning record producer, songwriter and musician Teddy Riley to produce a Virtual Reality (VR) experience featuring a medley of Michael Jackson hit songs he produced for the legendary superstar.  The B.I.G Summit attendees will be treated to a rare musical performance at the acoustically pristine concert hall of the New World Symphony in Miami Beach.
The Presonus (Digital Audio Workstation) brand ambassador will collaborate with Next Galaxy to create the fully immersive VR content to complement the Company's Ceek platform, with audio optimized for  full acoustic immersion with the company's first in class VRMi audio headset – CEEKARS ™.
Teddy found international success as a music producer working with a veritable "Who's Who in Music" to create a platinum-laced list of credits for his work with global superstars such as Michael Jackson, Lady Gaga, Will Smith, Mariah Carey, Keith Sweat, Robin Thicke, Snoop Dogg, Bobby Brown, Doug E. Fresh, Today, Keith Sweat, Heavy D., Usher and Jane Child, to name a few.  In 1992, Mr. Riley won a Grammy Award for Best Engineered Recording, Non-Classical, for the Michael Jackson album "Dangerous."
Riley is also in discussions with Next Galaxy to create new experiences from his extensive library of existing work, including non-published material by his own bands and other music icons.  Mr. Riley is also currently working on a docu-series of his life's work, a portion of which will be exclusively available on Ceek.
"When I think about the potential and what can be created with the combination of Virtual Reality and immersive sound, it's certainly inspiring.  This is the next dimension in music, which is exactly what I think people want:  to be lost in the experience," commentedTeddy Riley.  "I am tremendously excited about introducing 3D Audio and virtual reality experiences to musicians I am working with today and equally exhilarated about the opportunity to revisit previously recorded material and bring it to life in a whole new way."
Teddy Riley is also one of the first big hit makers in the Korean pop scene.  In 2011 he produced a mini album for Korean group RaNia.  He also wrote and produced "Demon" for Jay Park, a song originally meant for Michael Jackson.  His biggest hit to date in Korea has been as a writer and producer of Girls Generations hit single "The Boys."  Next Galaxy sees a tremendous opportunity in Korea given Teddy Riley's market penetration and a business partnership between South Korea's Annex Telecom Co., Ltd. and Next Galaxy to create and distribute VR content announced EndFragment.
About Next Galaxy Corp:
Next Galaxy Corporation is a leading developer of innovative content solutions and fully Immersive Consumer Virtual Reality technology. The Company's flagship consumer product in development is CEEK, a next-generation fully immersive entertainment and social virtual reality platform featuring a combination of live, virtual and augmented events and experiences. Next Galaxy's CEEK simulates the communal experience of attending live events, such as concerts, sporting events or business conferences through Virtual and Augmented Reality. Next Galaxy is developing entertainment and educational experiences for VR Cinema, VR Concerts, VR Sports, VR Business, VR Tourism and more. In short, Next Galaxy is building the meeting places of the future. For further information, visit www.nextgalaxycorp.com.
Forward-looking statement:
This press release contains forward-looking statements made pursuant to the safe harbor provisions of the Private Securities Litigation Reform Act of 1995. These statements are only predictions and involve risks, uncertainties and assumptions that could cause Next Galaxy's actual results to differ materially from anticipated results and expectations expressed in these forward looking statements. Any forward-looking statements are subject to risks and uncertainties such as those described in Next Galaxy's periodic reports on file with the Securities and Exchange Commission.